I said on twitter today I wouldn't cover any of the iPhone craziness. I'm sticking to that, I'm not going to get involved in the hoopla of…"is the new iPhone a 5, 4S or not, iTunes says this and that…" But I will comment on a story that involves a carrier, an exclusive and a ridiculous deal if I've ever heard one.
On the other hand. I'm a Sprint customer…so bring it on!!
According to the The Wall Street Journal Sprint is betting the farm on the success of the iPhone and what it can do for the carrier. If you remember, when the iPhone launched on AT&T, it made billions for them and made every other carrier and its customers jealous. It looks like Sprint is hoping the same is true for them. As the report goes, Sprint has made a deal with Apple to purchase 30.5 million iPhones over the next 4 year, regardless if they are bought by consumers or not. At the going rate, that is 20 Billion dollars.
Sprint CEO Dan Hesse managed to convince the Board of Directors to approve this "Hail Mary Pass" in order to compete with AT&T and Verizon. Sprint is going to actually lose money on the devices until 2014, but will hopefully gain millions of customer due to their unlimited plans. But can carrying the iPhone be worth that much cash?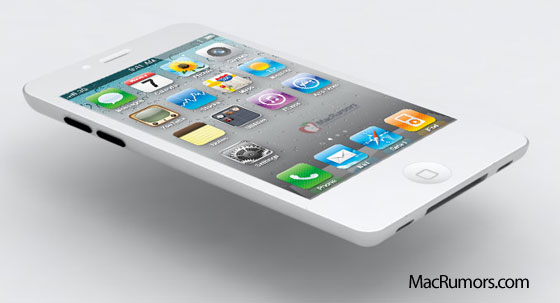 Possibly, if a report from BGR is to be believed. According to Gellar and Company, Sprint isn't just getting 30.5 million iPhones, they are getting an exclusive with that price tag. Sprint just might be the only carrier to get the iPhone 5 on launch day and possibly well into next year. To make it even sweeter, it may be the new aluminum design with the big 4″ screen and faster processor than the iPhone 4S. Do you like your treats extra sweet? Well how about this? Sprint may in fact get an iPhone 5 that has a 4G WiMax radio crammed in there. Giving Sprint the first ever TRUE 4G device.
BGR is citing a very relieble source for this rumor. They claim they've known this for a while but it seemed to crazy to post, until this morning when the Wall Street Journal posted their article. What's interesting is BGR also claimed that the iPhone AT&T (and persumably, Verizon) will get (iPhone 4S) will have NFC capabilities. That is a story we broke as an exclusive a few weeks ago. So we'll see if our tip was correct, seeing how BGR.com is now saying the same thing.
This info is obviously hard to swallow, but stranger things have happened.
Could this Sprint exclusive be Apple CEO Tim Cook's first "One more thing…"
In less than 24 hours, we'll know for sure.