Early last year images of an iPod Nano with a hole in its clip surfaced, leading some to believe that an iPod Nano equipped with a camera would be coming soon. But when Apple unveiled the newest Nano, it only had a new software update, fixing bugs and adding a few new features, like the selection of different watch faces.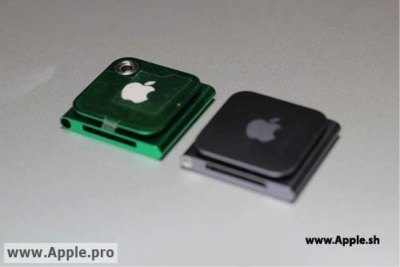 New pictures from Apple.pro have emerged showing the full iPod Nano unit with a camera in place. The unit itself is the same green color that was shown off last year and the hole appears to be in the same spot.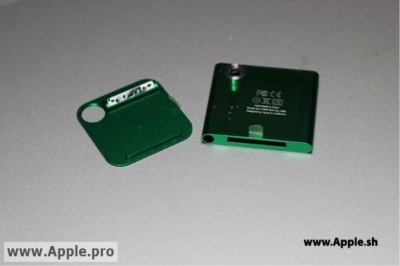 With the case off, you can clearly see the camera actually protrude from the body but with the clip in place, it become flush. This protrusion would allow Apple to squeeze in a larger camera sensor for better pictures.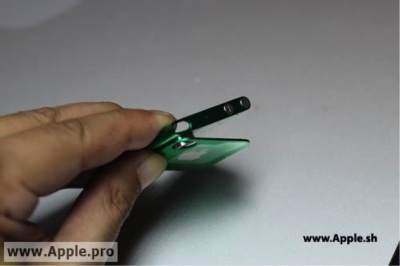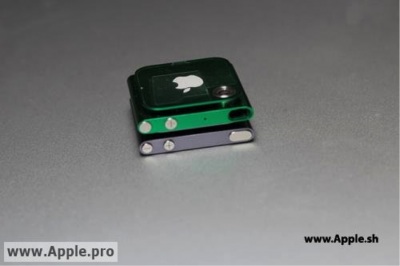 Even with these new pictures of the new iPod Nano, I'm still a little skeptical, as I'm not buying the white Apple logo on the back of the device. It doesn't match with Apple's design scheme. If you noticed the "gunmetal" Nano it is compared with, the Apple logo is the same as the unit's body color, just "brushed." This is the same for all iPod Nano's regardless of color. Apple doesn't put "white" logos on the back of their Nano's, so either this is a concept unit or a really good fake.
Since this concept of a camera equipped Nano can actually be done, I wouldn't doubt that Apple would do this, but as to whether or not this is a legitimate Apple product remains to be seen. I guess we'll find out later this year.