When speaking with Walt Mossberg and Kara Swisher at DX (D10) the other night, Apple CEO, Tim Cook, said that when it comes to privacy and security over its products, they were going to be "doubling down." Perhaps Cook meant after the release of the next iPhone. I say this because the morning of his interview, several images leaked all over the internet, showing what could be the back and front of the new iPhone. On top of that, the following day, a schematic drawing of the next-gen iPhone surfaced, corroborating the previous day's leak, by showing a relocated Facetime camera. Not exactly the best way to start off a "doubling down" effort.
For a third day in a row, another leak has happened, this time from Japanese Apple blog, Macotakara. While Macotakara has been hit or miss in the past when it comes to rumors, the fact that the part they are showing, looks identical to previous leaks and the schematic drawing from yesterday, we're going to give them the benefit of the doubt on this one. Unlike any of the previous leaks, Macotakara provided a video, showing off the front display panel (sorry no screen was shown) on top of the iPhone 4/4S. When placed on top of the 4S, it becomes quite clear that the new new iPhone's display is much larger, almost half inch taller, while still retaining the same width. Despite the larger display, the total height of the device doesn't look that much taller, maybe a quarter of an inch at most.
Check out the video for yourselves, there's also two images below the clip. It will be interesting to see if Apple has this video pulled from the web.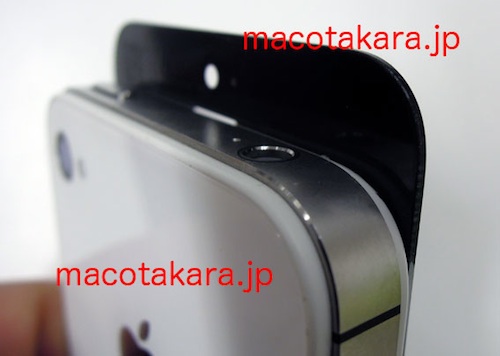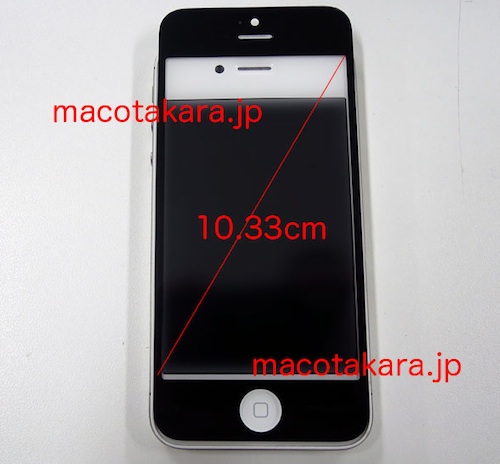 Source: Macotakara   Via: MacRumors